About Us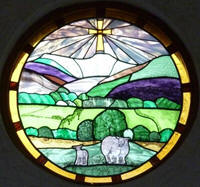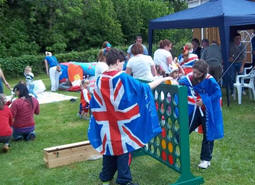 Libanus is a small village in the heart of the Brecon Beacons National park, 4 miles south of Brecon. It lies at the foot of Pen y Fan, the highest mountain in Wales, outside Snowdonia and the highest mountain in southern Britain. Originally it was two hamlets which came together in the 1820s under the name "Libanus" (Welsh for Lebanon), when the chapel was founded in 1823.

Today, the centre of the village is made up of a small development of council houses, some of which are now privately owned, and a small private development, built about 12 years ago. The remainder of the population is scattered in farms and cottages. There are no shops but there is a pub and a large care-home. There is also an education centre, owned by Hampshire Education Authority, a Youth Hostel and the main, National Parks Visitor Centre which is located on the hills above the village.

The current chapel was built in 1972 to replace the original building which was demolished when the A470 was widened in the 1960s. The chapel was extensively upgraded in 2011 and today the building also serves as the community centre. Its accommodation is extremely flexible and all community activities meet there, including the WI, the Community Council and the Sheep Dog Trials and Village Show Committee. It is also used as the village"s polling station. During the course of the year there will be community events such as a Spring BBQ, a Curry and Quiz Night (usually in the autumn) and the children"s Christmas party. With ample parking and outdoor space it has much potential.

Membership of the chapel is 7 and the congregation is generally about 10 who meet for a weekly service at 2.30 pm. Communion is celebrated on 1st Sunday of the month and "Rejoice and Sing" is our hymnbook. Pew copies of the Good News Bible are available. Special Services include Harvest Festival and the Christmas services. In recent years we have made our Carol Service very much a community event, followed by mulled wine and mince pies and this now draws a full chapel.

Although not a large number, the fellowship is strong, supportive and welcoming. are worrying but the chapel is still able to take on all sorts of things and the members are active in a number of community activities.