Welcome to our Website
A warm welcome awaits you at Castle Street United Reformed Church

Minister: Revd Ian Kirby



Lay preachers and church members lead worship for us when our own Minister is unavailable.




We are part of a group of churches in the Brecon Beacons Pastorate.



When there is a fifth Sunday in the month we all worship together in one of the pastorate chapels.
We hold special services throughout the year at Easter, Harvest, Remembrance Sunday and Christmas. Communion services are held once a month. Please check for details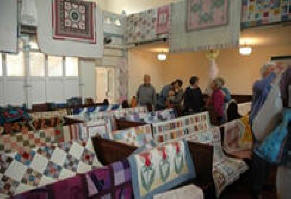 Sunday Morning Worship
11am (English)
3rd Sunday of each month
3pm (Welsh)

Sunday 4th June, 2023